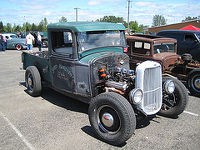 This junkyard stablished in the municipality of Brentwood Bay (British Columbia), offers to its purchasers. In order to inquire about any second-hand parts, junk auto quotes, get cash for junk vehicles or junk vehicles for sale, you can get in touch with them by phone. The Brentwood Auto & Metal Recyclers business schedule info isn't present yet.
Canada, British Columbia, Brentwood Bay
951 Marchant Road, Brentwood Bay V8M 1E5
Place here your opinion below!
Need used parts? Submit your parts request for a quote
We could not call ourselves the best junk yard database on internet for the U.S. if we didn't deliver you some additional features to assist you in your search for junk pieces.
Browse this list (which is sorted from closest to farthest) for additional wrecking yards near the vicinity of Brentwood Bay (British Columbia).