Last update on July 6, 2020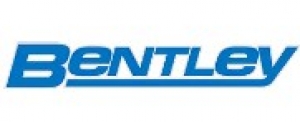 In case your are looking for a new and used car dealership in Huntsville, Bentley Hyundai is serving North Alabama. We provide transparent prices and the best buying experience possible to our customers.
Visit us at 3805 University Drive in Huntsville, Alabama, or feel free to give us a call at 256-713-0505. Take advantage of decades of experience, as well as a close-knit and down-home atmosphere that only family-owned businesses can offer. Looking forward to see you!
What you can find:
car parts cash for junk car
USA, Alabama, Madison, Huntsville
3805 University Drive Huntsville, AL, Huntsville, AL (Zipcode: 35816)
Business Hours
Need used parts? Submit your parts request for a quote
Improve your sales with us!
More than 1,000,000 monthly visitors
We couldn't be the leading junk yard directory online for the U.S. if we didn't offer you some additional elements in order to help you in your search for junk spare parts.
Browse this listing (which is organized from closest to furthest) for additional salvage yards in the vicinity of Huntsville (Alabama).