Last update on September 8, 2023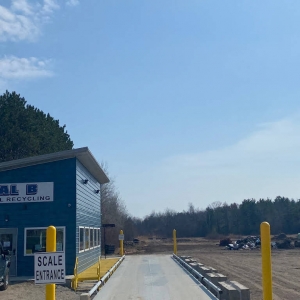 Sal B Scrap Metal Recycling opened to the public, April 2020, where the former Chet's Auto Wrecking was, just West of the roundabout on Highway 64, Marinette. Anyone interested in recycling their unwanted metals can come in and receive cash. We buy almost all metals, from aluminum cans, copper & brass, to farm equipment & junk vehicles. No titles required, however you do need a free & clear vin and must be at least 18yrs old. We love our customers, call us with any questions! We are open from Monday to Friday; 7:30am-4pm
What they do:
scrap metal
USA, Wisconsin, Marinette, Marinette
W1311 WI HWY 64, Marinette, WI (Zipcode: 54143)
Operating Hours
Sal B Scrap Metal Recycling Comments
Share your comments below!
Need used parts? Submit your parts request for a quote
Improve your sales with us!
More than 1,000,000 monthly visitors
We couldn't be the leading junkyard directory on internet for the United States if we didn't provide you some additional components in order to help you in your search for second-hand pieces.
Check this list (which is arranged from closest to farthest) for more salvage yards near the surroundings of Marinette (Wisconsin).