Last update on April 14, 2019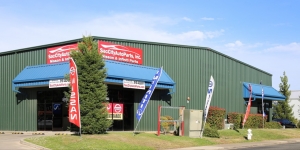 This junkyard located near the area of Rancho Cordova (California), offers car parts to its clients. To ask about any used vehicle spare parts, junk auto value estimation, sell or purchase second hand vehicles, please contact by email and phone. The Sac City Auto Parts is open Monday to Saturday.
What they buy and/or sell:
car parts
USA, California, Sacramento, Rancho Cordova
3701 Recycle Rd, Rancho Cordova, CA (Zipcode: 95742)
Operating Hours
Want to sell your junk car for cash?
Looking to quickly get top dollar cash for your old car? If so, you've come to the appropriate spot.
Fill out the step-by-step form in under 2 minutes by giving the details regarding your car.
Receive the purchase offer for your car right away and with no obligation. Discover the sum you will receive for your vehicle.
Get immediate payment and benefit from the ease of free towing service. Dispose of your car without worries, as it will be retrieved from wherever at no extra cost.
Sac City Auto Parts Comments
Need used parts? Submit your parts request for a quote
Improve your sales with us!
More than 1,000,000 monthly visitors
We could not call ourselves the finest junkyard directory online for the United States if we didn't provide you some additional elements to help you in your search for used parts.
Review this listing (which is sorted from nearest to furthest) for more wrecking yards close to the surroundings of Rancho Cordova (California).
1

1. American Mustang Parts

11315 Folsom Blvd, Rancho Cordova

It's easy to economize hundreds of dollars on the maintenance of your prized auto by purchasing second-hand pieces with warranty in this eminent in Rancho Cordova vicinity business. More info: This salvage yard business hours information cannot be found yet.

2

2. Quality & Quick Auto Parts

3513 Recycle Rd # A, Rancho Cordova

Habitants of the Rancho Cordova surroundings have the opportunity to purchase a large supply of junk spares that can fit with their automobiles in this junk yard. It is possible to get in touch with them using: phone. This salvage yard timetable info is not available, however, you have the option to check its website.

3

3. H A P Auto Recycling

Rancho Cordova

The junk yard we show here is wich operates close to Rancho Cordova (California) and it's delivering the greatest performance auto parts to its eventual buyers near the vicinity. If you need to inquire a valuation for your junk vehicle or ask for a precise second-hand spare-part, you can contact them using email, phone and tollfree.

4

4. German Parts Warehaus

Rancho Cordova

You can economize a lot of money on the reparation of your beloved automobile by getting second hand spares without giving up the minimal warranties in this leading in Rancho Cordova neighborhood wrecking yard.

5

5. German Auto Wrecking

Rancho Cordova

In case you are looking for the cheapest junk parts in the Rancho Cordova surroundings, this business is a suitable pick to get them at a low price. You have the possibility to contact them via: phone, email or tollfree. Additionally, you may check 1 opinions in order to know more about this business.

6

6. Hybrid Auto Parts

3655 Omec Park Dr, Rancho Cordova

The finest approach to economize large amounts of money on spare pieces for your car is by approaching a wrecking yard and this is a great pick in the Rancho Cordova location. More info: They are open Monday to Friday.

7

7. Hat Auto Recycling

3689 Recycle Rd, Rancho Cordova

You can save large amounts of money on the maintenance of your beloved automobile by acquiring used spare parts with guarantee in this popular in Rancho Cordova vicinity junkyard. Additional information: The Hat Auto Recycling timetable information is not available but you can visit its web.

8

8. Dads Audi & Saab Dismantling

Rancho Cordova

This salvage yard aims to offer an highly capable service at great prices, with a large breadth of supply and with the warranties requested by its purchasers. Visitors have the possibility to reach this junk yard in the town of Rancho Cordova (California).

9

9. Asian Auto Recycling

3565 Recycle Rd., Rancho Cordova

Do you own an used car or are you trying hard to locate second-hand spares compatible with your automobile? This directory advise you a visit to this junk yard, since it owns an immense catalog. More info: This junkyard operational hours information cannot be found yet.

10

10. Rancho Mach.

11337 Dismantle Ct, Rancho Cordova

The business we display here is located in Rancho Cordova (California) and it's offering the greatest value auto spares to its potential customers in the area. In case you need to inquire a quote for your old automobile or ask for a specific junk part, feel free to contact them using phone.