Last update on April 4, 2020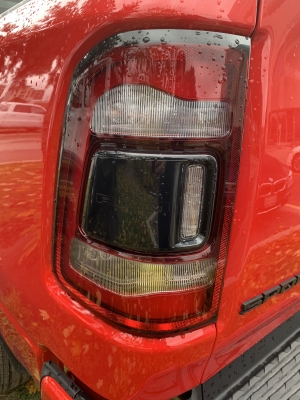 CIPCO | OEM Automotive Lighting.com specializes in brand new, recycled high quality used and reconditioned, refurbished OE, OEM automotive lighting parts only. Halogen, Xenon, Bi-Xenon, LED & Laser OE, OEM headlights. LED daytime running lights, Incandescent and LED fog lights and tail lights.
What they buy and/or sell:
car parts
151 Amber St. Unit 6, 7 & 8, Markham, ON (Zipcode: L3R3B3)
Business Hours
CIPCO | OEM Automotive Lighting.com Comments
Place here your comments here!
Need used parts? Submit your parts request for a quote
New blog posts that may be of your interest
We couldn't be the best junkyard repository online for the U.S. if we didn't deliver you some additional components in order to help you in your search for second-hand spare parts.
Browse this listing (which is sorted from nearest to furthest) for more salvage yards near the vicinity of Markham (Ontario).
1

1. Jones Auto Wreckers

1 Thora Avenue, Scarborough

6.6 miles

The junkyard listed here is wich operates close to Scarborough (Ontario) and it's distributing incredible quality vehicle spares to its eventual clients near the proximity. In case you need to inquire an estimation for your junk automobile or ask for a particular second-hand spare-part, feel free to contact them using phone or email.

2

2. Standard Auto Wreckers – Toronto

1216 Sewells Road, Scarborough

6.6 miles

Interested users have the possibility to visit the welcoming owners of this salvage yard by this way: email, tollfree or phone. If you want to obtain high quality vehicle pieces in the town of Scarborough (Ontario), they are an incredible election. The Standard Auto Wreckers – Toronto schedule info is not available but you can check their web.

3

3. Fast Cash for Cars

164 Limestone Crescent, North York

10.2 miles open now

It's easy to economize hundreds of dollars on the maintenance of your beloved auto by obtaining used spares with warranty in this eminent in North York area wrecking yard. The Fast Cash for Cars is open from Monday to Saturday.

4

4. Lomoca Inc

115 Emerson Road, North York

10.2 miles

Habitants of the North York neighborhood have the possibility to obtain a large supply of junk spare-parts compatible with their cars in this wrecking yard. You can get in touch with them via: email, tollfree or phone. The Lomoca Inc is open Monday to Saturday.Other visitors have shared 1 thoughts about this junk yard.

5

5. Ajax Auto Wreckers

140 Dowty Road, Ajax

11.7 miles

Buyers have the opportunity to find this junk yard in the environs of the city of Ajax (Ontario). Its preeminent business model is the distribution of vehicle spares with the most incredible prices in the vicinity and providing all the warranties that you may wish. In case you are aimed to get in touch with them, you can do it by these methods: tollfree, email or phone.

6

6. Carcone's Auto Recycling

1030 Bloomington Road, Aurora

13.6 miles

Buyers have the possibility to reach the friendly owners of this business using these means: tollfree, email or phone. If you want to purchase high quality vehicle spares in the municipality of Aurora (Ontario), they are an ineludible option. This salvage yard timetable information does not appear in our database but you can visit its website.This junk yard has been voted 1 times by our visitors.

7

7. Stewart Salvage Limited

15583 McCowan Rd. RR#3, Newmarket

16.1 miles

Inhabitants of the Newmarket zone can buy a gargantuan inventory of second hand spare parts suitable for their cars in this salvage yard. You can get in touch with them via: email and phone.

8

8. Uxbridge Auto Wreckers

7509 Concession #4, Uxbridge

17.8 miles

This junk yard situated close to the surroundings of Uxbridge (Ontario), offers a very efficient service to its shoppers, offering excellent discounts but with the expected quality and a generous breadth of inventory.

9

9. 400 Auto Wreckers Ltd.

72 Sluse Road, Holland Landing

19.4 miles

The proper method to avoid wasting large amounts of money on second hand parts suitable for your car is by approaching a junkyard and this is an excellent pick in the Holland Landing zone. More information: This junkyard operational hours information is not available yet.

10

10. Oshawa Auto Parts Ltd

1175 Nelson Street, Oshawa

20.9 miles

You can save a lot of money on the conservation of your loved vehicle by purchasing second-hand spare-parts without giving up the minimal warranties in this well-known in Oshawa area salvage yard. This junk yard has been voted 1 times by our visitors.