Last update on December 29, 2015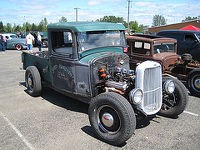 This wrecking yard located close to the city of Sherbrooke (Quebec), delivers scrap metal to its customers. If you aim to inquire on any second-hand pieces, estimated junk car value, trade or get used vehicles, feel free to contact via email, tollfree or phone. The Certi recyclage Inc. operating schedule information isn't present so far.
What they sell:
scrap metal
Canada, Quebec, Sherbrooke
7860, Chemin de St-Élie, Sherbrooke, QC (Zipcode: J1R 0C4)
Operating Hours
Certi recyclage Inc. Comments
Leave your opinion below!
Need used parts? Submit your parts request for a quote
Improve your sales with us!
More than 1,000,000 monthly visitors
We couldn't be the best salvage yard database on internet for the U.S. if we didn't offer you some additional features to assist you in your search for second-hand parts.
Check this list (which is organized from nearest to furthest) for additional wrecking yards near the vicinity of Sherbrooke (Quebec).
1

1. Fleurimont pièces d'autos inc.

2095, Chemin Alfred-Champigny, Sherbrooke

You can save hundreds of dollars on the conservation of your dear vehicle by purchasing junk spare-parts with warranty in this popular in Sherbrooke area salvage yard.

2

2. Sherbrooke pièces autos usagées inc.

6031, rue Beaudette, Sherbrooke

The junk yard listed here is wich operates in Sherbrooke (Quebec) and it's offering top value auto pieces to its possible buyers in the proximity. In case you need to demand an estimation for your old auto or request for a particular junk piece, please contact them using email, tollfree and phone.

3

3. Dumas et fils pieces autos usages inc.

730, Chemin Carrier, Cookshire

13.1 miles

If you are looking for the best second-hand spares in the Cookshire surroundings, this junk yard is an ideal pick to buy them at a low price. Feel free to contact them via: phone, tollfree and email.

4

4. Pièces d'autos usagées Léon Jacques et fils inc.

146, Rang 9, Coaticook

19.1 miles

The business listed here is located close to Coaticook (Quebec) and it's offering the highest performance auto pieces to its eventual buyers near the proximity. If you are aimed to request an estimation for your used auto or plead for a specific used piece, please contact them via email and phone.

5

5. Roxton pièces d'autos

Road 139, Roxton Pond

36.2 miles

It's easy to economize large amounts of money on the conservation of your beloved car by acquiring used spares without giving up the necessary warranties in this popular in Roxton Pond area junkyard.

6

6. L.F. pièces d'autos inc.

1024, 11e rang, Granby

40.4 miles

Are you the owner of an aged vehicle or are you trying hard to locate cheap spares suitable for your auto? This site advise you a visit to this junk yard, since it gathers an immense inventory.

7

7. Samson pièces d'autos inc.

1058, St-Charles Sud, Granby

40.4 miles

The junk yard you are looking here is settled close to Granby (Quebec) and it's offering the greatest value auto parts to its potential purchasers in the area. In case you need to request an estimation for your junk automobile or request for a specific junk piece, feel free to get in touch with them via email, phone and tollfree.

8

8. Aubry Garage Gaetan enr.

297, rue Principale, Saint-Nazaire-d'Acton

41.6 miles

The finest method to economize a lot of money on spare parts suitable for your vehicle is by visiting a wrecking yard and this is a very good choice near the Saint-Nazaire-d'Acton surroundings.

9

9. Central Farm Tire & Auto

1361 ROUTE 5, Orleans

43.3 miles

This salvage yard aims to deliver an highly competent assistance at good prices, with an immense breadth of inventory and with the guarantees requested by its buyers. Visitors have the possibility to meet this junk yard in the city of Orleans (Vermont). Additional info: The Central Farm Tire & Auto is open Monday to Saturday.

10

10. Tourville pièces d'autos inc

5065, chemin Tourville, Drummondville

43.7 miles

If you are looking for the best used spare parts in the Drummondville surroundings, this wrecking yard can be a perfect choice to obtain them at a great price. You can contact them via: email, phone or tollfree.