Last update on March 16, 2023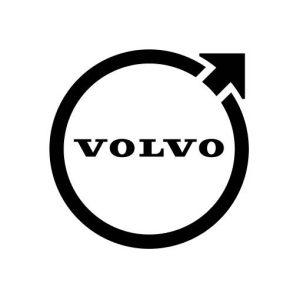 Boston Volvo Cars is the only Volvo dealership in Allston, MA. We have a large selection of new Volvo for sale, Volvo certified pre-owned and pre-owned cars, and Volvo electric vehicles. Our professional sales consultants will walk you through exclusive incentives, retail programs, lease and finance offers. For after-sales, our Volvo certified service center and technicians are here to offer quality workmanship, parts warranty, alternative transportation, as well as service coupons. Visit our showroom or schedule a service appointment now.
What they sell:
car parts
USA, Massachusetts, Suffolk, Allston
61 N Beacon St, Allston, MA (Zipcode: 02134)
Business Hours
Want to sell your junk car for cash?
Looking to easily get top dollar cash for your junk car? If that's the case, you found the appropriate location.
Fill out the step-by-step form in under 2 minutes by giving the details about your vehicle.
Receive the purchase offer for your car right away and with no obligation and find out the amount you will receive for your car.
Get immediate payment and enjoy the ease of free towing service. Sell your car without worries, as it will be collected from wherever at no additional cost.
Boston Volvo Cars Comments
Need used parts? Submit your parts request for a quote
Improve your sales with us!
More than 1,000,000 monthly visitors
There exist a vast variety of makes and models on the market, so there's a probability that you will not locate the second-hand spare parts you are looking for in this salvage yard, regardless of its impressive catalogue. Don't worry, we've already thought about that and found other recyclers for you in the area.
This listing (which is sorted from closest to furthest) delivers more wrecking yards close to the neighborhood of Allston (Massachusetts):
1

1. Nissenbaums Auto Parts

480 Columbia St, Somerville

3.2 miles

Interested users have the opportunity to talk with the friendly owners of this business by these methods: phone. If you are aimed to acquire high quality auto pieces in the city of Somerville (Massachusetts), they are an ineludible choice. They are open Monday to Friday.

2

2. ATS Used Jeeps

Somerville

3.2 miles

The perfect way to save hundreds of dollars on spare pieces suitable for your vehicle is to contact a junk yard and this is an exceptional choice close to the Somerville zone.

3

3. Peoples Motorcycle & Salvage

PO BOX 600578, Newtonville

3.6 miles

Users have the opportunity to visit the attentive managers of this wrecking yard using these means: email, phone or tollfree. If you want to acquire high quality auto spares in the town of Newtonville (Massachusetts), they are an ineludible choice. More info: They're open from Monday to Sunday.

4

4. Hyde Park Auto Replacement Parts Inc.

Hyde Park

6.3 miles

This junkyard wants to provide a very specialized and professional assistance at good prices, with an extensive depht of catalog and with the guarantees expected by its clients. Users have the opportunity to find this salvage yard near the town of Hyde Park (Massachusetts).

5

5. Caps Auto Wrecking Corporation

1069 Western Ave, Lynn

12 miles

Do you have sleeping in the garage an used vehicle or are you immersed in the search of used spares compatible with your auto? This directory recommend a visit to this salvage yard, since it provides a vast stock. More information: They are open from Monday to Friday.

6

6. Franks Auto Removal

37 R St, Hull

12.2 miles

This wrecking yard settled in the city of Hull (Massachusetts), provides a very qualified service to its buyers, offering great bargains but with the expected quality and an immense diversity of catalog. The Franks Auto Removal is open Monday to Friday.

7

7. Athenian Auto

Canton

13.8 miles

The business listed here is wich operates close to Canton (Massachusetts) and it's distributing top performance vehicle pieces to its potential clients in the environs. In case you are aimed to inquire an estimation for your old automobile or ask for a precise used part, please get in touch with them via tollfree, phone and email.

8

8. J & M Enterprises

63 Perry St, East Weymouth

14.2 miles

It's easy to save hundreds of dollars on the maintenance of your well-liked vehicle by buying second-hand spare-parts with guarantee in this leading in East Weymouth area business. Additional information: They're open from Monday to Friday.

9

9. Antique Auto Parts Cellar

Weymouth

14.2 miles

Customers can visit this wrecking yard in the proximity of the municipality of Weymouth (Massachusetts). Its primary business model is the distribution of auto pieces with the lowest prices in the vicinity but without giving up all the warranties that you may expect. If you are aimed to contact them, you can achieve it by these methods: email, tollfree or phone. This salvage yard has been rated 1 times by our visitors.

10

10. A&A Corvette Parts

Peabody

14.9 miles

The finest method to economize a lot of money on used pieces for your auto is by visiting a salvage yard and this is a very good option in the Peabody neighborhood.