Last update on November 12, 2020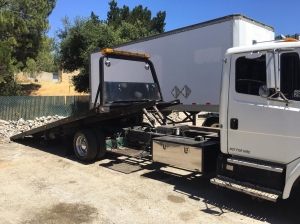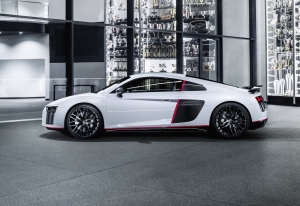 We Are one of the Nothern California's largest auto dismantlers. We sell used car, truck, motorbike, motohome, and tractor spares since the year 1929. We also purchase and receive junk vehicle and recycled metal of all kinds! We're proud in being one of the oldest dismantlers in the USA and we carry a lot of classic vehicle pieces for every make and model in the marcket, newer or older. If we don't have it... it probably does'nt exist!
What they buy and/or sell:
car parts classic parts motorcycle parts scrap metal truck parts atv parts rv parts tractor parts cash for junk car
USA, California, El Dorado, Shingle Springs
5200 Bonanza Auto Road, Shingle Springs, CA, USA, Shingle Springs, CA (Zipcode: 95682)
Operating Hours
Bonanza Auto Dismantlers Reviews
Need used parts? Submit your parts request for a quote
Improve your sales with us!
More than 1,000,000 monthly visitors
There's a colossal mixture of makes and models for sale, so there's a probability that you will not locate the second hand parts you are looking for in this junkyard, regardless of its impressive inventory. Don't worry, we have already thought about that and found other centers for you in the area.
This listing (which is arranged from closest to farthest) contains additional junk yards close to the surroundings of Shingle Springs (California):
1

1. Santa Fe Auto Salvage

12643 Imperial Hwy, Shingle Springs

The junk yard listed here is situated in Shingle Springs (California) and it's distributing high quality vehicle spares to its eventual visitors near the proximity. If you want to demand a quote for your junk auto or plead for a precise second-hand part, please contact them via phone, tollfree or email.

2

2. Lakenor Auto & Truck Salvage

Shingle Springs

Visitors can reach the attentive managers of this wrecking yard by this way: phone, email and tollfree. In case you want to get the best quality vehicle parts in the town of Shingle Springs (California), they are an inescapable election.

3

3. Jeep Auto Recyclers

El Dorado

11.4 miles

You can economize hundreds of dollars on the conservation of your beloved automobile by obtaining second hand spares without giving up the necessary warranties in this well-known in El Dorado vicinity business.

4

4. Amerals Truck-Auto & Scrap Metals

4468 Forni Rd, El Dorado

11.4 miles

Are you the owner of a junk car or are you trying hard to locate used parts for your auto? This directory advise you a visit to this junk yard, since it owns an immense stock. This salvage yard opening hours information cannot be found yet.

5

5. Foothill Garage & Wrecking

PO Box 115, Plymouth

18.4 miles

The junkyard we display here is situated in Plymouth (California) and it's distributing top condition auto spares to its eventual buyers near the vicinity. If you need to demand a valuation for your old automobile or request for a specific second-hand spare-part, please contact them using phone.

6

6. Gilly's Auto Wreckers

Placerville

19.9 miles

This junk yard wich operates in the municipality of Placerville (California), offers an highly professional service to its shoppers, offering attractive discounts but without giving up the best excellency and a wide depht of supply.

7

7. Luxury Auto Dismantling

3551 Recycle Rd # 1, Rancho Cordova

25.3 miles

Residents of the Rancho Cordova zone have the opportunity to buy a wide stock of second hand spares suitable for their vehicles in this wrecking yard. It is possible to get in touch with them via: phone. This junk yard timetable info does not appear in our database, however, you can visit its web.

8

8. Ford Truck Used Conversion Specialist

3420 Sunrise Blvd, Rancho Cordova

25.3 miles

Interested users have the opportunity to visit this wrecking yard near the surroundings of the city of Rancho Cordova (California). Its fundamental business model is the distribution of auto spares at the most incredible prices in the vicinity but without giving up all the warranties that you could wish. In case you are aimed to get in touch with them, you can achieve this by these means: phone.

9

9. Ford Truck Parts

3450 Recycle Rd, Rancho Cordova

25.3 miles

You can avoid wasting large amounts of money on the conservation of your well-liked auto by getting used spare parts without giving up the minimal warranties in this well-known in Rancho Cordova area wrecking yard. They work from Monday to Saturday.In addition, you can check 1 thoughts left by our visitors.

10

10. Ford Auto Recycling

3624 Recycle Rd, Rancho Cordova

25.3 miles

The ideal way to save hundreds of dollars on second-hand parts suitable for your auto is to contact a junk yard and this is an outstanding choice close to the Rancho Cordova surroundings. More info: The Ford Auto Recycling business hours info is not available, despite this you can see its website.