Last update on January 4, 2021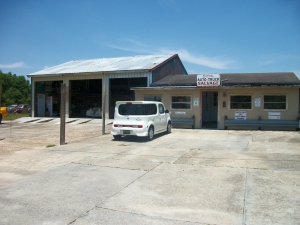 You can find this salvage yard in the vicinity of Daleville (Alabama). It delivers truck parts and car parts to its customers. If you want to inquire about any spare parts, junk car vehicle quotes, get cash for junk autos or junk cars for sale, you can contact the dealer via email or phone. The Bairds Auto & Truck Salvage is open from Monday to Friday.
What you can buy:
car parts truck parts cash for junk car
USA, Alabama, Dale, Daleville
1061 county road 109, Daleville, AL (Zipcode: 36322)
Business Hours
Bairds Auto & Truck Salvage Reviews
Need used parts? Submit your parts request for a quote
Improve your sales with us!
More than 1,000,000 monthly visitors
This section wants to provide you a little more, apart from the contact details related to this junkyard. We work to give you more search opportunities with the goal that you can find nearby second hand parts in the shortest possible time. This listing is organized from closest to furthest from this municipality.
Locate below other salvage yards in the vicinity of Daleville (Alabama):