Last update on May 5, 2017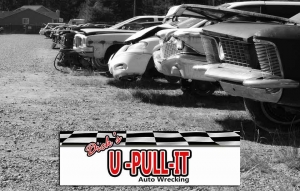 Located in the city of Spanaway (Washington), 9 miles south of Tacoma, this wrecking yard is providing car parts and automobiles for sale to its potential customers. If you want to ask about any spare parts, junk car value estimation, buy or sell cars, please contact via phone. Dick's U-Pull-It is open Tuesday to Sunday. Closed Mondays. Cash Only. Pull your own parts, bring tools. Cheap prices. Check out the pricing and inventory at www.dicksupullit.com
What you can find:
car parts
USA, Washington, Pierce, Spanaway
19708 Mountain Hwy E, Spanaway, WA (Zipcode: 98387)
Operating Hours
All Auto Wrecking II DBA Dick's U-Pull-It Auto Wrecking Comments
Place here your review now!
Need used parts? Submit your parts request for a quote
Improve your sales with us!
More than 1,000,000 monthly visitors
There's an enormous variety of makes and models on the market, so there is a possibility that you will not locate the second hand spares you're looking for in this junkyard, regardless of its impressive inventory. Don't worry, we've thought of everything and retrieved other recyclers for you in the area.
This listing (which is organized from nearest to farthest) gathers additional junk yards near the neighborhood of Spanaway (Washington):