Last update on January 23, 2023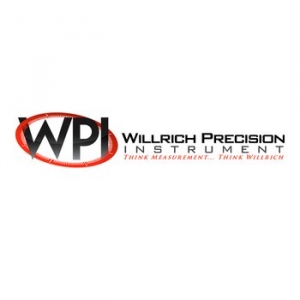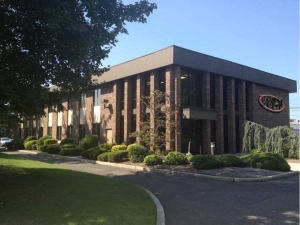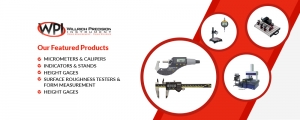 Willrich Precision Instruments has over 45 years of experience in gaging, inspection and metrology. Our products include basic measuring tools and the most sophisticated metrology products. Some of our products include laser systems, thread gauges, cylindrical gauges, calipers, micrometers and vision systems. We can even design custom metrology instruments to spec upon request.

Willrich Precision is ISO:9001:2008 Registered and we provide calibration services through ISO:17025 registered partner labs. Located in Cresskill, New Jersey (NJ), we distribute products to all 50 US states as well as internationally. Our services include, CMM contract inspection, metrology education and repairs and recalibration.
What they do:
car parts
USA, New Jersey, Bergen, Cresskill
80 Broadway, Cresskill, NJ (Zipcode: 07626)
Operating Hours
Willrich Precision Instrument Company, Inc. Comments
Place here your comments below!
Need used parts? Submit your parts request for a quote
Improve your sales with us!
More than 1,000,000 monthly visitors
There's a vast variety of makes and models on the market, so there is a probability that you won't find the junk pieces you are looking for in this junkyard, despite its deep catalogue. Don't worry, we've already thought about that and gathered other centers for you very close.
This listing (which is sorted from nearest to furthest) provides additional wrecking yards near the vicinity of Cresskill (New Jersey):
1

1. Tenafly Auto Parts Company

66 W Railroad Ave, Tenafly

2.2 miles

It's easy to save large amounts of money on the reparation of your prized auto by getting second hand parts without giving up the expected warranties in this eminent in Tenafly surroundings junkyard. More info: They are open from Monday to Friday.

2

2. Saw Mill Auto Wreckers

Yonkers

7.6 miles

This business wich operates in the surroundings of Yonkers (New York), delivers an highly professional service to its purchasers, offering tremendous offers but with the best excellency and a massive diversity of supply.

3

3. Saw Mill Auto Wrecking Incorporated

12 Worth St, Yonkers

7.6 miles

The business you are looking here is wich operates close to Yonkers (New York) and it's delivering high condition vehicle pieces to its possible buyers near the environs. In case you are aimed to inquire a valuation for your used car or ask for a precise junk piece, feel free to contact them via phone.

4

4. Interstate Auto Parts

Yonkers

7.6 miles

Residents of the Yonkers neighborhood can obtain an immense inventory of second hand parts suitable for their vehicles in this junk yard. You can reach them using: email, tollfree or phone.

5

5. Afterours Recovery

PO Box 954, Yonkers

7.6 miles

In case you're in the task of looking for the cheapest junk parts near the Yonkers zone, this salvage yard can be an incredible option to buy them at a great price. You have the possibility to contact them using: phone. The Afterours Recovery timetable info is not available, however, you can check its website.

6

6. Hackensack Auto Wreckers Incorporated

308 2nd St, Hackensack

9.4 miles

Buyers have the opportunity to locate this junkyard near the proximity of the town of Hackensack (New Jersey). Its preeminent business area is the sale of vehicle pieces with the most reasonable prices in the state and with all the warranties that you may wish. In case you need to contact them, you can do this this way: phone.

7

7. Toyota of Hackensack

278 River Street, Hackensack

9.4 miles

Inhabitants of the Hackensack area have the possibility to obtain an enormous supply of second-hand parts that can fit with their vehicles in this salvage yard. It is possible to reach them using: phone or email. They work from Monday to Saturday.

8

8. Apache Auto Wreckers

2 Mount Vernon St, Ridgefield Park

10.7 miles

The junkyard listed here is situated near Ridgefield Park (New Jersey) and it's distributing top condition auto parts to its possible buyers close to the neighborhood. If you want to request an estimation for your used auto or request for a particular second-hand spare-part, you can get in touch with them via phone and email. This junk yard has been rated 3 times by our visitors.

9

9. Carbone J

516 Calvin St, Township Of Washington

10.8 miles

Users have the possibility to visit this business in the environs of the town of Township Of Washington (New Jersey). Its main business model is the marketing of auto spares at the most reasonable prices in the surroundings but without giving up all the warranties that you could request. In case you are aimed to reach them, you can do this this way: phone.

10

10. High Quality Custom Design - Custom Conversion Vans

275 Huyler Street, South Hackensack

10.9 miles

Visitors can locate this wrecking yard in the surroundings of the municipality of South Hackensack (New Jersey). Its preeminent business model is the sale of auto parts at the best prices in the surroundings and offering all the warranties that you could require. In case you are aimed to contact them, you can achieve it this way: email or phone. This junk yard has been voted 1 times by previous users.