Isuzu Junk and Salvage Repairable Cars for Sale
The best Isuzu parts sold directly by our visitors
Under these lines you will locate the best junk cars and salvage parts from the make Isuzu put up for sale (completely FREE) by our users. Our directory offers you all types of vehicle pieces including used pieces, engines, transmissions, chassis spares and much more. To simplify your task, you can check the list that you will see below with the latest vehicles included or use the model list that appears on your right. In order to see the complete info of an auto, you just have to tap on the title and you can contact the seller in an easy and free way.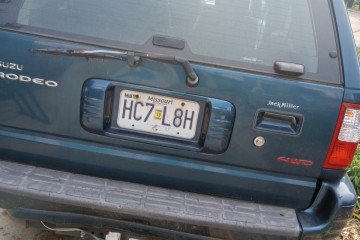 150,000 - 160,000 miles
This 2001 Isuzu LS 4WD 4DR SUV (3.2L 6cyl 5M) is being sold as a whole for $400.00. It has approximately 150,000...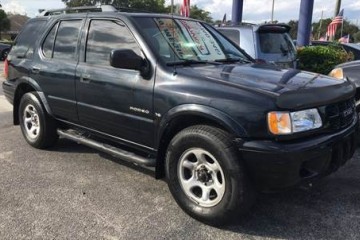 160,000 - 170,000 miles
Car is in good condition runs good, good cold air, i had a blow out hit a curb glanced off a phone pole it hit...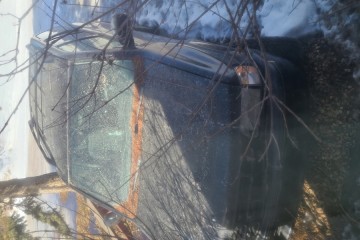 240,000 - 250,000 miles
Abandoned at my place. Don't know what is wrong with it looking to make money off the scrap. Hopefully.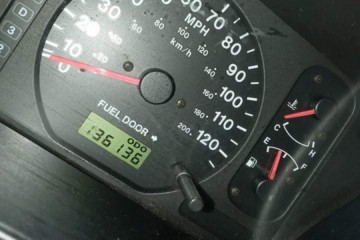 130,000 - 140,000 miles
2000 red trooper 133,000 miles new fuel pump, new transmission, new starter, new battery. \r\nJust lags in turning...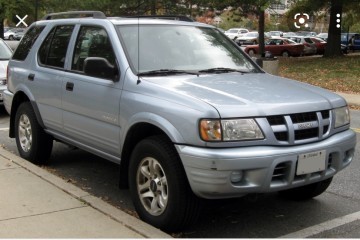 280,000 - 290,000 miles
The whole car, any part on it that is sellable. I have a new car and do not want this car anymore. It drives good...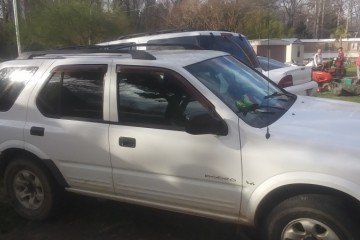 190,000 - 200,000 miles
no catalytic converter or battery.BRAND NEW STEEL PIPE TO GO ON IT WITH CAR.HAVE 5 QUARTS OF TANNY incl. ONCE...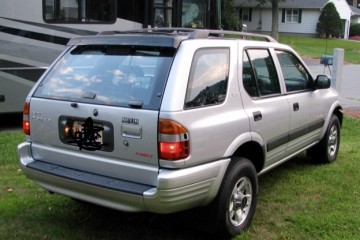 150,000 - 160,000 miles
Needs brakes and tires and will run. Only one owner, have clean title in hand. Must be able to tow out due to...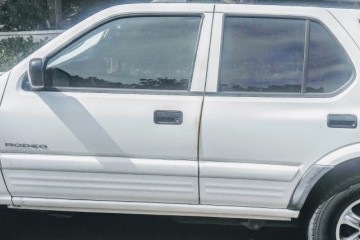 130,000 - 140,000 miles
2000 Isuzu Rodeo 2WD AC cold, Runs Great Only known problem is Rust on Roof/Hatch Rain leaks in. V6 Auto. White...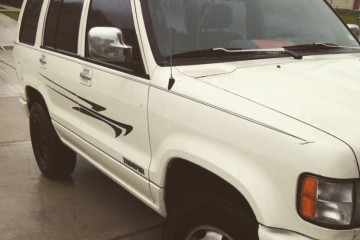 220,000 - 230,000 miles
Good shape. Family owned. New tires. Recently replaced windows. Lost the key and am not able to find anyone to make...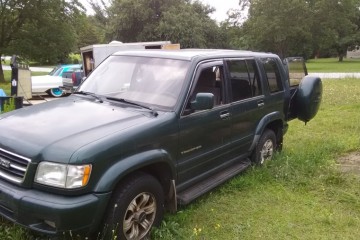 220,000 - 230,000 miles
Great car til it stopped working and didn't have funds to repair... It's in good shape was a daily driver..Has all...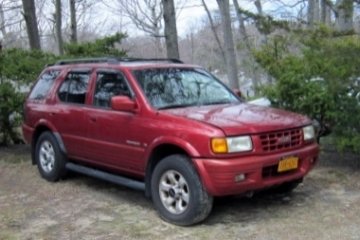 170,000 - 180,000 miles
Engine great/ Body and interior -Excellent / Needs muffler and break line. Will drive to buyer max 30 miles. Pick...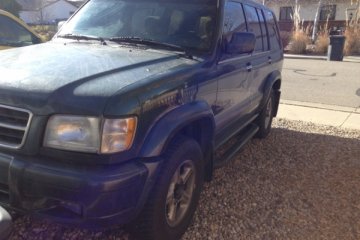 160,000 - 170,000 miles
Has new tires and starts right away, only issue is the transmission. not sure if it needs a new one or just fluid...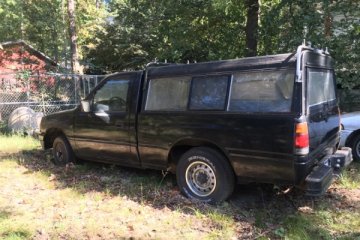 200,000 - 210,000 miles
1988 model. Doesn't run. Needs new battery, tires and possibly a new distributor. Lasted started last year...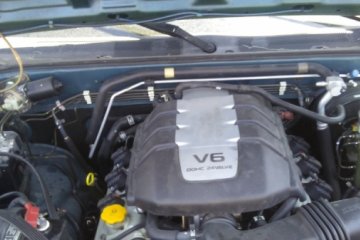 10,000 - 20,000 miles
The transmission gave out but the navigation system and all the power buttons and windows work. If in able to find...
How to get the pieces you are looking for
To find the right used spares for your Isuzu car you can use both the general listing you see on this paragraph, or the model selector that you can locate at the top of the page. We recommend the second method, because it is faster and will save you time if we do not offer the model in our website. You can also take advantage of the list that you can check above on the right, where the most popular models among our visitors are displayed. We understand that the most popular models are those that have the most advertised on our website.
Why salvage my vehicle?
There are several motivations why you would want to sell your salvage vehicle, both complete and separately in spares. Many of our visitors tell us that they do this to avoid having to move it to a junk yard, where they will surely obtain much less money, especially if you still have many pieces in great condition. Another reason why a visitor might want to sell his Isuzu vehicle here is to get money quickly, especially when it comes to selling the pieces separately, which is what most potential buyers usually look for.