Junk and salvage repairable Dodge Ram Pickup 1500 cars for sale
Buy with confidence
The safest method to buy second-hand car parts and salvaged autos is by getting in touch with the seller directly and talking in person to check the material you are going to purchase. We advise you that you make sure that the piece you are interested in is exactly the one that matches your auto model and its year of manufacture. It is a great idea to ask the seller for more photos of the material so you do not waste your time and money. Here you will locate the Dodge Ram Pickup 1500 for sale by our users (complete or by pieces) with their corresponding photographs and the information you need.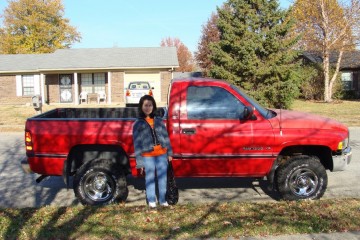 300,000 - 310,000 miles
Four wheels in good condition Runs good when running. Photo is 10 years old Wheel Drive Includes Aluminum...
70,000 - 80,000 miles
New engine installed in 2015\r\nmileage post new engine, 75K\r\ngood tires\r\nno AC but heater works\r\nruns...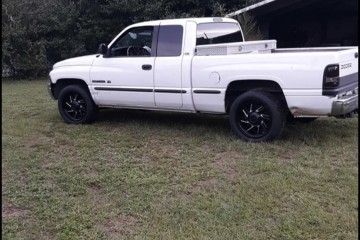 170,000 - 180,000 miles
Whole truck. The motor is in need of some work and I don't have time and have another vehicle so I need it gone.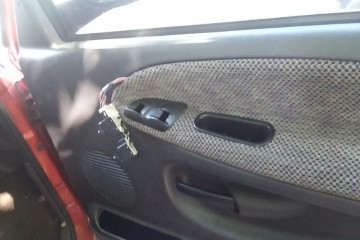 210,000 - 220,000 miles
Power windows power doors both of the power windows work transmission problems reverse is out it'll go forward...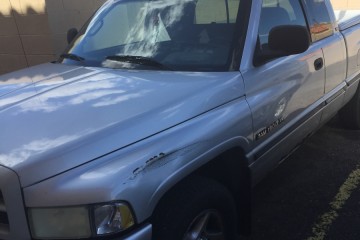 130,000 - 140,000 miles
Starts and drive but wont go reverse,and has break issue and the dashboard is brocken.The title is in another name...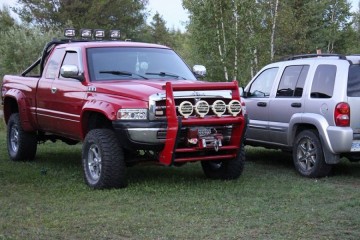 300,000 - 310,000 miles
4x4 6 inch lift kit trans. been rebuilt 2012 still very good engine as over 480,000 but still running almost new...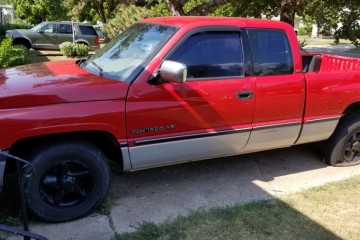 210,000 - 220,000 miles
Starts and idles fine but dies when put in any gear. It has a flat tire and a leaky power steering pump. It has a...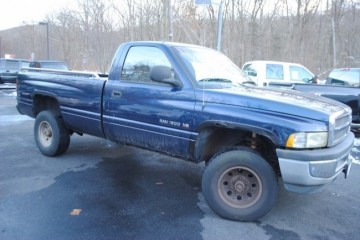 230,000 - 240,000 miles
Ram 1500 single cab 4x4. Manuel transmission. The 4x4 works the spot light works the transmission works. The only...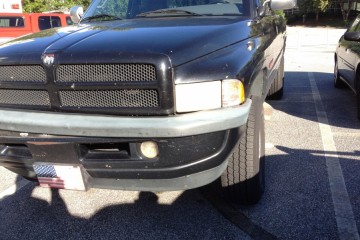 300,000 - 310,000 miles
1997 4X4 Dodge 1500 Ram extended cab sport black. Truck is in pretty good condition. looses oil pressure at...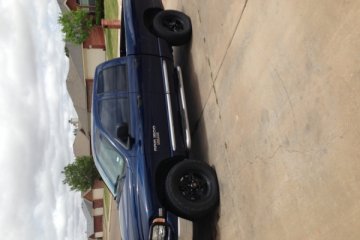 140,000 - 150,000 miles
2004 Dodge Ram 1500 4x4 lonestar edition quad cab. Grill guard, 20" black wheels, nitto terra grappler tires...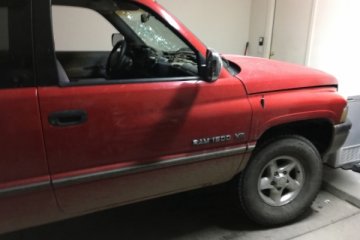 120,000 - 130,000 miles
Truck starts. engine and tranny good. Body in good shape. Seats in good condition. Excellent truck to part out.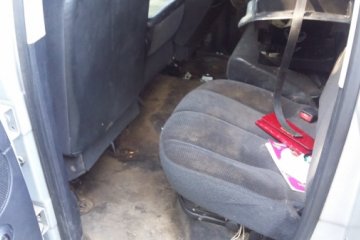 50,000 - 60,000 miles
The motor is gone inside is fair outside poor tires poor brand new front brakes pads passenger cablier new also a new...
Direct contact with the seller
Our site allows you to speak directly with the seller of the second-hand pieces you want. This way you can make sure they work correctly and they will be 100% functional with your vehicle. It can also be interesting for you because, usually, you can convince a reluctant seller to sell you an specific part, or maybe negotiate a little the price if it seems expensive.
Always compare offers
As you can imagine, the visitors of our website are free to set the price they want to their used cars and their scrapping parts. Here is the law of supply and demand that reigns. So they are in their right to put the price they believe more fair, but also you can reject it or negotiate it to reach an agreement. The best method to proceed is: once you have checked the amount requested by the seller, find the price of the new part or even go to a salvage yard to compare and establish what amount seems right to you. When you are clear about the maximum you would spend, it is time to talk to the seller and negotiate cordially.